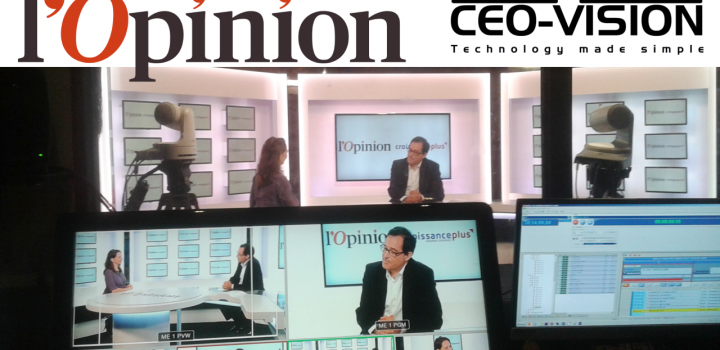 Paris - November 30, 2016
Christopher Potter, President-Founder of CEO-Vision SAS, shares his experience as a successful entrepreneur and his expertise in open source technologies on the tray of L'Opinion TV (french web media).
Among the topics covered:
Advantages of Open Source technologies (cost, communities, dynamic, standard, etc.)

The need for companies to "digitize" their business to increase productivity,

The need to improve collaboration in organizations to share knowledge and build skills,

The evolution of CEO-Vision SAS and the new version of GoFAST.
Opinion is the liberal, pro-business and pro-European daily newspaper: both on the Web and newspaper.
>> View the video on the YouTube channel of CEO-Vision SAS
>> See the video on the L'Opinion website