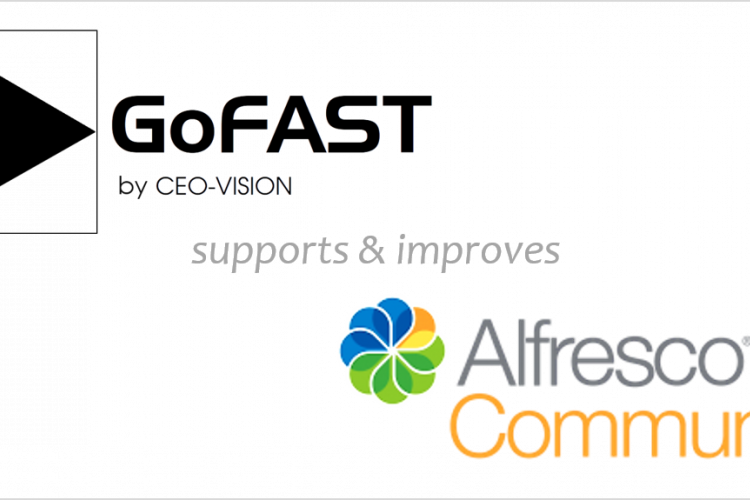 CEO-Vision - Tuesday June 10, 2014
CEO-Vision is pleased to announce the production of a fix for a bug annoying v4.2.x of Alfresco Community in the field of "locks management" with MS-Office.
The users of our GoFAST Platform will benefit from it in the v1.3.3 patch.
Users of Alfresco, if you want this hotfix, please contact us. Note that in this case we can not provide any support.
With this fix, CEO-Vision shows a bit more its high level of expertise in Alfresco, Solr and Drupal technologies.