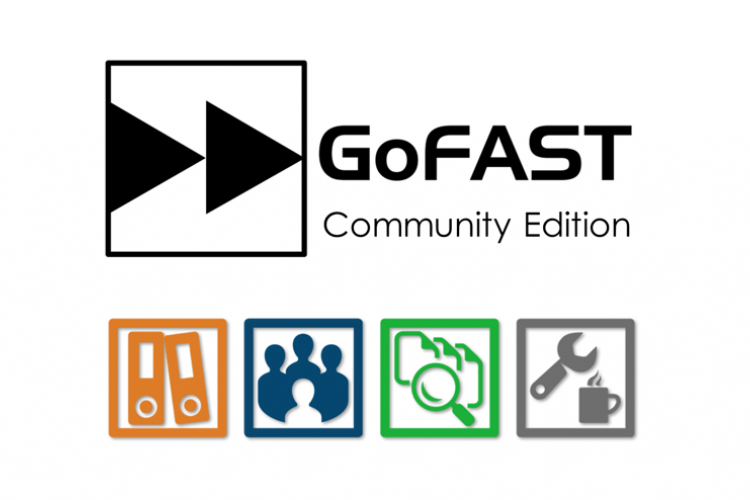 In the last few years, GoFAST, the Collaborative Digital Workplace based on the best of Open Source, has enticed prestigious and famous clients of the public and private sectors.
The goal of the company is to allow as many people as possible to discover the collaborative DMS platform. Therefore, CEO-Vision is pleased to announce that the "Community" version is now available for free download as a virtual machine (.ova or .qcow format)! GoFAST Community will soon be also  available on the Amazon Web Service Marketplace.
THIS FREE VERSION ALLOWS COMPANIES AND ADMINISTRATIONS TO TEST ITS MULTIPLE FUNCTIONALITIES.
For example:
Document management with access rights managed by business managers, simplifying compliance with the GDPR,

Documents Collaboration without version error, without duplication in accordance with the access rights  

Share document securely by sending a download link avoiding to send email with an attachment 

Search of documents in record time to gain productivity

many other functions of DMS and collaboration
GoFAST Community is a universal DMS and a real alternative to file servers and other specialized DMS that no longer meet the organization's requirements of security, productivity, collaboration and mobility.
NOW THE GOFAST COMMUNITY HAS ITS FORUMS ...
With the launch of GoFAST Community for free download, as well as the GoFAST Enterprise growing number of users, there was a need for a space dedicated to the exchange of experiences about the collaborative DMS .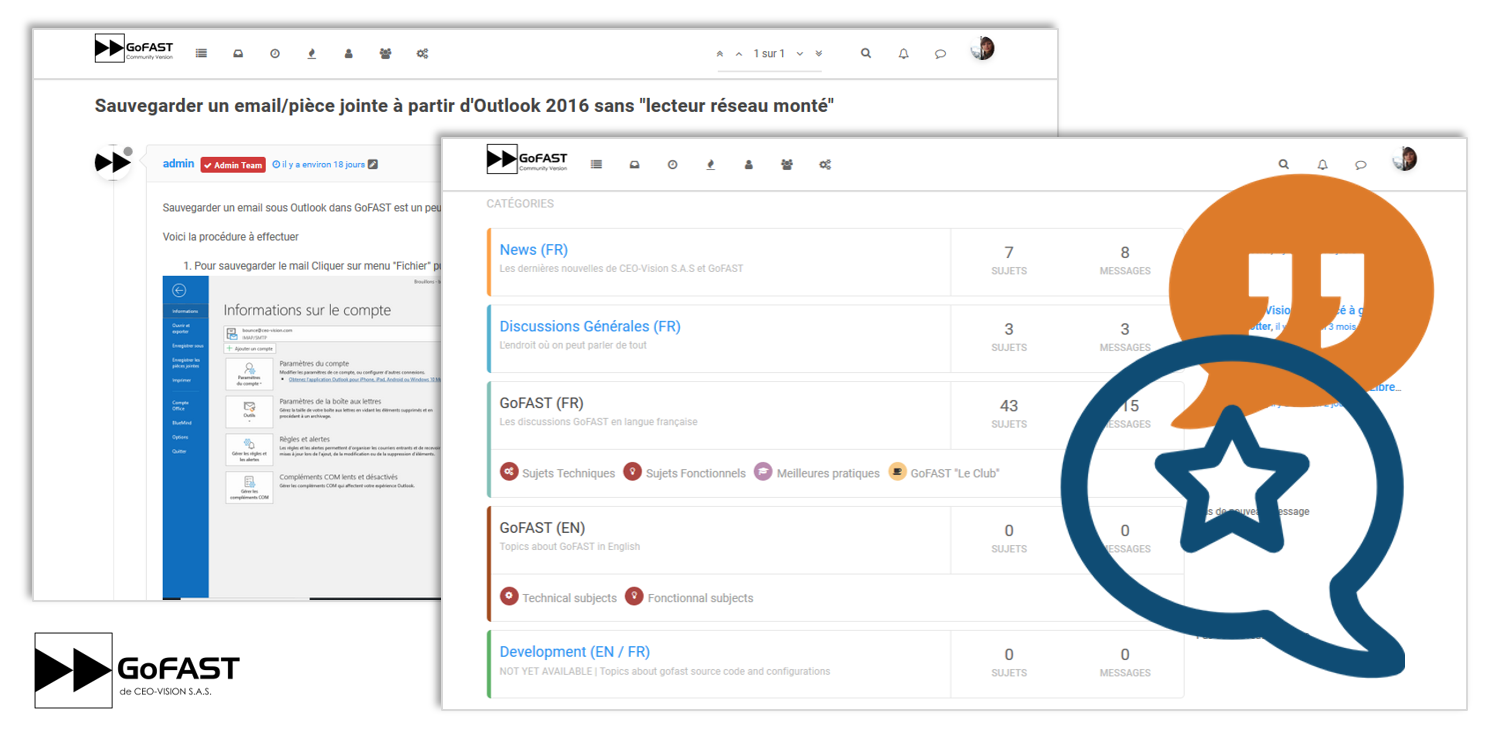 These forums already allow the community to discuss functionalities, best practices, and needs for improvements.
Following and participating in those forums allows our developers to anticipate the evolution of GoFAST, thereby the needs of our users will be better satisfied!
A community cannot be built within 1 day so this is just the beginning; we thank in advance all those who will participate!