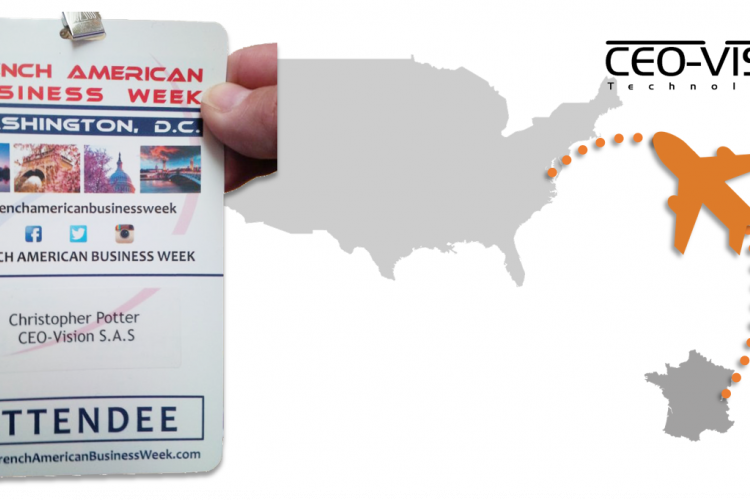 CEO-Vision - Tuesday May 19 2016
Why does CEO-Vision SAS go to the French American Business Week?
From its first days, the startup aims to expand internationally and especially across the Atlantic Ocean ! Actually, the USA are somehow our second country : Mr Christopher Potter, President and Founder of CEO-Vision SAS, being a Franco-American citizen.
After our first foreign European prestigious customer (the Belgian Technical Co-op - BTCCTB), here we are to start our business in the USA and expand our network of partners. This first edition of the French American Business Week was the opportunity to seize.
In fact, how is the French American Business Week?
Once there, at the Embassy of France in Washington, the potential of this event was felt and we already know that this participation will bear fruit:
Exciting topics
Prestigious attendees
Innovative and passionate startups and companies 
A great media coverage
and so on ..
CEO Vision is preparing for this exciting venture, that is getting to know and do business on the US market.
The current step: materialize a partnership with a major player in the field of change management and working with US governmental agencies.
For more information >> frenchamericanbusinessweek.com