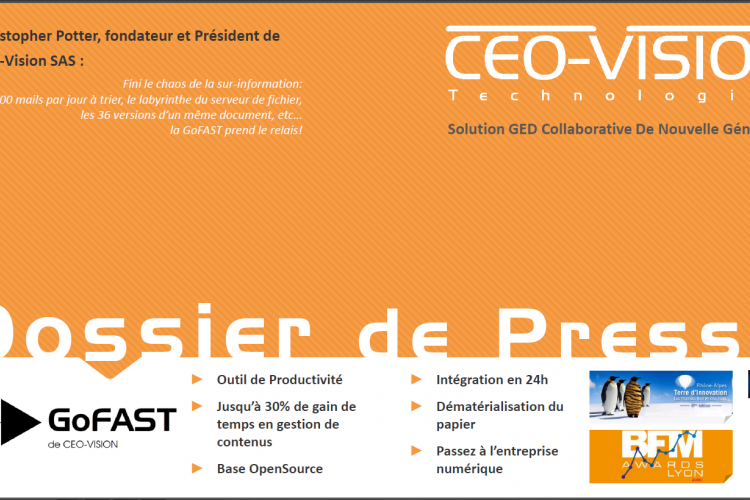 CEO-Vision - Monday August 18, 2014
We are honored to appear in the specialized, as well as in regional and national newspapers. The whole team is proud to see his work rewarded with such interest!
We are proud to see Collaboration ECM Platform GoFAST among market leaders. Above all, we hope to develop our presence and participate in exciting discussions related to the ECM and the "all-digital" in organizations, which is why we decided to share our latest press kit, that you have absolutely to consult !
Ask for CEO-Vision SAS Press Kit via: