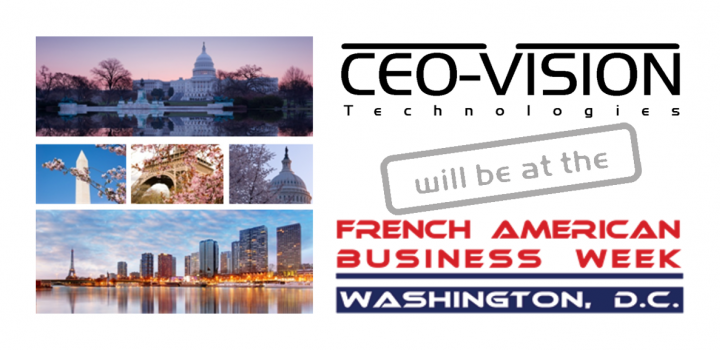 CEO-Vision - Tuesday May 10 2016
CEO-Vision SAS will be at the first French-American Business Week held at the Embassy of France in Washington DC on the 18th and 19th May 2016.
The French editor CEO-Vision SAS is thriving and plans to expand its share in exports by targeting US companies.
Based on the best of OpenSource, the collaborative ECM GoFAST attracts more and more government agencies and big organizations, looking for a low-cost ECM but demanding on the quality of the services provided.
We look forward to discover what is probably the most competitive software market in the world and to confront the greatest names in the software development.
​
The French American Business Week event in a few words :
Under the High Patronage of H.E. Gerard ARAUD, Ambassador of France in the United States, the first edition of the French American Business Week will take place in Washington, D.C., in the elegant and exclusive setting of the French Embassy.
This B2B event is organized by the French American Chamber of Commerce in Washington, D.C. whose mission is to advance fruitful business relationships for its members and support bilateral trade.
Sponsors and Exhibitors – French and American companies, institutions and organizations – will showcase their products &/or services to a public of international professionals, meet potential clients and partners, network and take advantage of the presence of renowned experts.
For more information >> frenchamericanbusinessweek.com