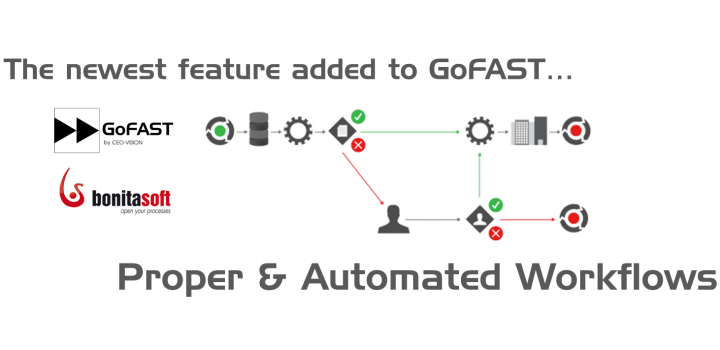 CEO-Vision - Thursday February 18, 2015
Planned from the outset of GoFAST concept, we have successfully incorporated one of the best workflow engine in the world to our platform! It now includes completeness of Opensource leader in their respective markets. Therefore GoFast is the result of the best technologies .
For complex workflow part we chose to integrate BonitaSoft that complements our other key technologies, Drupal, Alfresco and Apache Solr.
With Bonitasoft based in Grenoble (France) and San Francisco, once again CEO-Vision promotes worldwide "best in class" and user-focused solutions.